The start of Something Blue Studio
Something Blue Studio first started in 2019 as just "Something Blue". My co-founder Julia and I couldn't stop running into each other. (That's us at my Bridgerton-themed bachelorette party in the picture!) First she was in a marketing course I was guest speaking at, then at a completely unrelated event, and finally when she joined the marketing team of the tech company I was working at. (We like to say it was meant to be.)
After she got engaged, Julia realized that many of the wedding vendors she was looking to hire had great services and put on spectacular events, but their online presence left something to be desired. She came to me with her idea to join forces and start a company that helped wedding vendors (and other creative entrepreneurs) with their websites and marketing.
Julia left the company to pursue other projects in 2021, and tragically passed away in July 2022 at the age of 30 due to an undiagnosed genetic heart condition. Even though she is no longer with us, the essence of that first conversation we had still remains: an unyielding mission to helping wedding pros and other small businesses succeed through digital marketing.
The more wedding vendors we spoke to, a pattern began to emerge: people were trusting the wrong companies or being sold products and services that they didn't need. Whether it was an expensive monthly SEO package, a website that wouldn't be able to scale with their goals, or coaching that wasn't tailored to their specific business; these business owners were being taken advantage of, and we didn't like it one bit.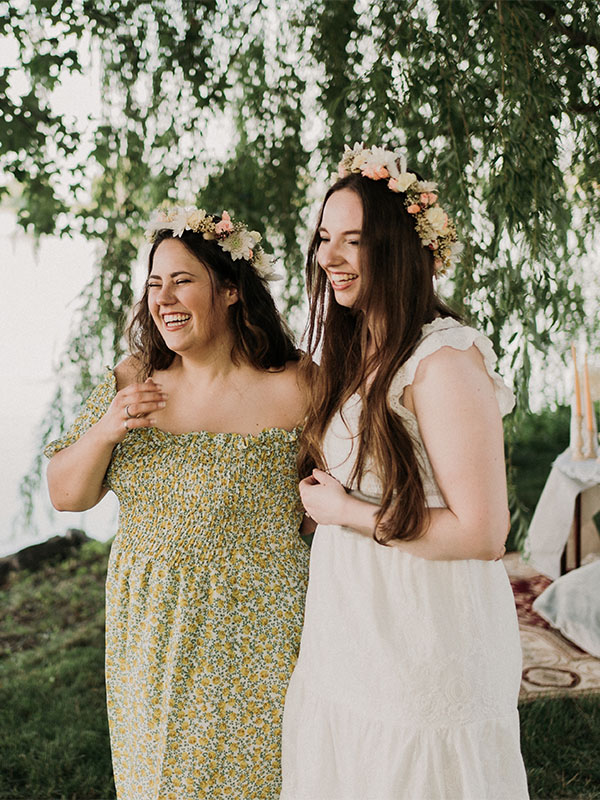 Something Blue Studio was built upon 3 pillars to help business owners just like you.
Educate
Keep your hands on the steering wheel and your eyes on the road in front of you, because when it comes to the digital presence and marketing for your business, we want YOU to be in the driver's seat. That's why every one of our website design packages comes with post-launch training! What's the point of having SEO work done, or get a brand new website built if you don't understand how it works? Even if it's months down the road and you're having trouble, the SB Studio team is here to help you. Plus, we're still here to take the reins as experts for things that are outside your comfort zone… we don't expect you to become a marketing whiz overnight! (That's what we're here for!)
Encourage
Think of the Something Blue Studio team like your new best friends, who just happen to be experts in marketing. We celebrate every one of your business' successes with you, and are here to help you through the not-so-fun times. No matter what you're looking for, we've got the scoop on what your options are, and are ready with a dry erase board and marker for a pros and cons list to help you make the right decision for your business, not just going with what everyone else is doing.
Empower
You started this business by yourself, and you know it best. We're here to provide technical and strategic support, but we're firm believers that you'll get the best results with your marketing efforts if you're involved in the implementation process. We know, call us crazy, but think back to where you first started learning to do what you do. Every single new thing you mastered felt like a massive win, and you should be just as excited about your marketing! Yes, we could do the whole shebang for you, but we'd rather you understand first-hand the impact your marketing efforts are making because you put them together and you know how to analyze the results.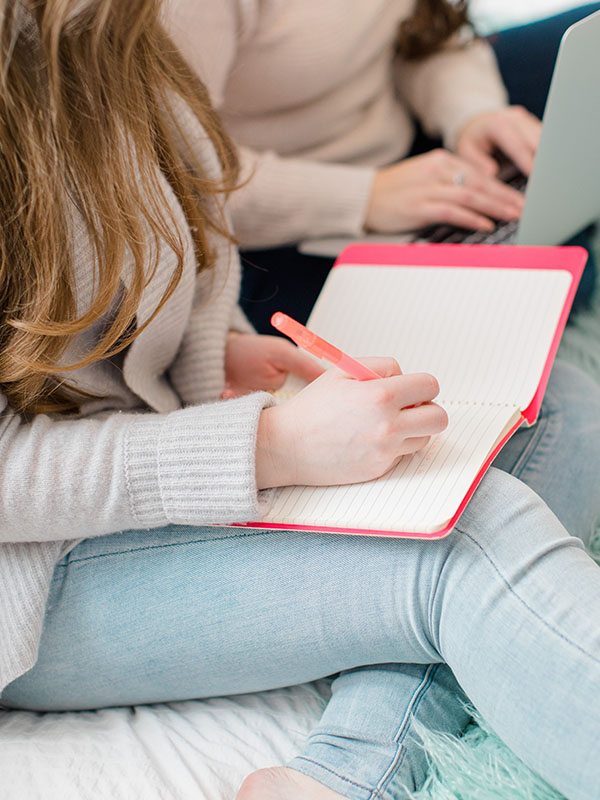 Our secret sauce
The one thing that sets SB Studio apart from other web design agencies, virtual assistants, SEO specialists, and other marketing companies is the fact that we do it all, and we do it well.
When you receive marketing or technical support from Something Blue Studio, you know that it will work with everything else you currently have, and anything you might want in the future too. If we're doing a new website for your business, you can rest assured that it's already collecting data to help you run better ads in the future. Branding? It'll look great on your website and anywhere else you need to put it.
Not only that, but at Something Blue Studio we don't believe in thinking just of where your business is now – we will only recommend products and services that will support your business going forward, and be scalable if needed as your business grows.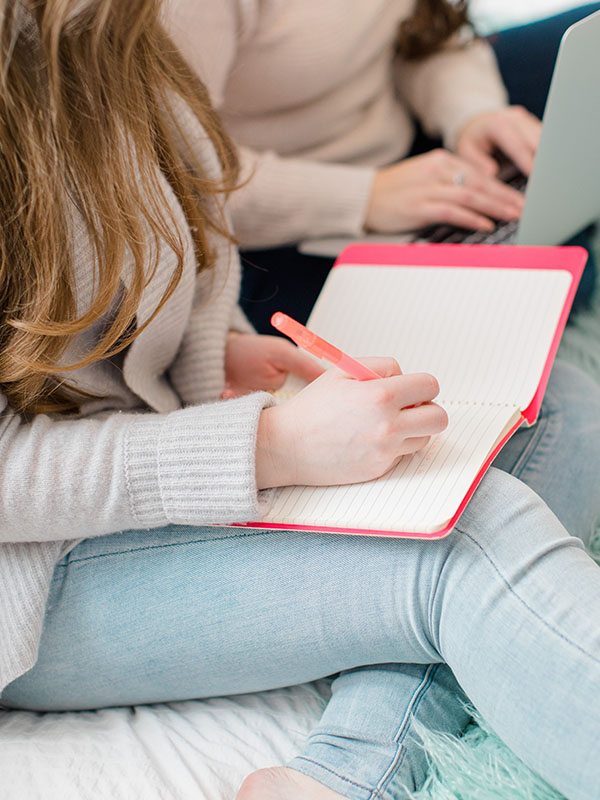 Hi lovely, I'm Hannah!
I run the show around here.
I got my start working in the marketing departments of international tech companies, but wanted a place where I could see my contributions making an immediate impact on people's lives. I co-founded Something Blue Studio with the mission to bring that data-driven, digital-first mindset to wedding pros and small business owners (like yourself).
As a wedding vendor and business owner myself (I'm a harpist!), I understand first-hand the struggles your business is facing. When I'm not at my laptop, you can find me practicing my music repertoire for an upcoming wedding client of my own or spending time with my husband and our two dogs in our home just outside of Ottawa.
We work with some of the best in business
When you join the Something Blue Studio family, you're joining the ranks of dozens of businesses at the top of their industries like the ones here. From initial setup to ongoing support, these CEOs and solo-preneurs trust us to set their digital marketing up for success and keep it live.
We're here to make getting seen online simple and actionable.
From visual branding that gives your ideal client heart eyes to a website that search engines and humans love to visit, Something Blue Studio is on a mission to make digital marketing straight-forward for wedding vendors, wellness professionals, and creative entrepreneurs.
Our 3 stage approach takes any business owner from an idea to a plan. The best part? You probably don't need to start from scratch.
Check out our services