A good website needs to be two things: visually appealing for the humans and well optimized for the robots.
When it comes to your business, you can't sacrifice one for the other, especially in a creative field.
A good website needs to be two things: visually appealing for the humans and well optimized for the robots.
When it comes to your business, you can't sacrifice one for the other, especially in a creative field.
I'm all about my analogies, so let's talk about sugar cookies.
Search online for "sugar cookie recipe" and you'll find thousands of results created by everyone from top chefs to mommy bloggers. Sure, the end product is usually pretty similar (and usually delicious), but how complicated is the recipe? Do you have all the ingredients? Is it going to take an extra few unnecessary steps that could've been simplified?
You try a recipe. It's not bad, but not quite what you were looking for. So you try another… and another, and another, until finally you get that right ratio of butter and sugar, chilled for an hour, and popped into the oven at exactly the right temperature and cooked for the perfect amount of time (and not a second more).
But wouldn't it have been easier to go to the bakery in the first place?
Your time is too precious to be wasting it on trial and error.
Creating a website from scratch is hard, and it's even harder when you're not really sure of where to start. There's tons of conflicting advice out there on everything from choosing a website platform to SEO, and all the stuff in between too. And let's not even get started on the technical resources you need to decipher if you have to change anything like your DNS settings… forget it!
At Something Blue Studio, we take the frustration and hours of research out of building a website. With over 10 years of experience building and maintaining websites for everyone from solo entrepreneurs to global tech companies listed on the New York Stock Exchange, we know a thing or two about what makes a website work.
Here's everything included in our signature website design package:
Our signature website design package is $4999 CAD
A website built on WordPress
In 2022, WordPress powered almost 40% of the world's websites, and over 36% of the world's websites that receive the highest annual traffic. The second most-used platform worldwide? Shopify with less than 4%. There's a reason why the big sites use WordPress, and we bring that power to you!
Custom child theme development
Let's keep your website future-proof with a custom child theme. We build on top of a well-maintained theme and customize it with code to perfectly match your business. From simple CSS changes to editing full templates with PHP, we develop with the perfect balance of customizability and simplicity.
It's like a makeup artist using an existing eyeshadow palette instead of creating their own from scratch – your makeup artist fully vets their products instead of spending their own time tinkering in the chemistry lab to perfect the pigment and texture.
Copyediting support for SEO
You write the content, and we'll make sure Google knows what you're about! Copyediting services are included with our base website package, which include spelling and grammar checks, content splitting and repurposing, and more to make sure you sound great online.
Integrated on-page SEO strategy
Our sites are built with SEO in mind from the beginning. Take advantage of proper heading structure, image formatting, and meta tagging to make sure Google understands what's on your site and how you want to be represented in search results. On-page SEO is the easiest way for your business to get an edge over its competitors when it comes to search engine optimization.
After our initial work together is done, we also make recommendations on how to keep your SEO train running and reap even more search engine benefits. And with your new website? You'll know how to do them all!
Redirection plan and implementation
No 404 errors here from links out in the wild you and your web designer forgot existed!
One of the first steps in our process is to get your current website's structure so that we can be sure people are sent to the correct new page on your website. We also get you set up with a new permalink structure that's straight-forward and easy to maintain in the future.
Image optimization
Why pack a suitcase if it's just a one-day trip? Images can take up so much extra baggage when it comes to loading times and bounce rates. That's why all images are optimized in 4 ways before they're put on your site. We're not gonna spill our secrets on what exactly we do, but let's just say your page speed and SEO rankings will thank you.
Analytics tracking setup
Get actionable data from the get-go with Google Analytics, Meta Pixel, Pinterest Pixel, TikTok Pixel, and other data sources as needed. All implemented on your site for launch so you can start getting that sweet, sweet data.
Technical website, domain, and email support
Switching platforms? Migrating domains? Setting up a new email provider?
We deal with it all throughout the website design process, and act as an intermediary with any 3rd party technical support teams so you can sit back and relax. Your online presence is in good hands.
Seriously though, we've been on support chats with not-so-great web hosting platforms for over 3 hours on behalf of our clients when needed to solve technical issues.
Integration recommendations (CRM, payment processor, email marketing, etc.)
Whether you've already got a favourite CRM or need advice on the best payment processor, we're here to offer advice and recommendations on any other online tools that could connect to your site. In order to give your clients the best possible experience, we always recommend waiting until you start the website process before purchasing any new products or services to make sure they play nice with your site.
Personalized live training sessions
All SB Studio websites come with personalized training sessions post-launch to make sure you can edit and update your site. After all, what good is a site if you can only look at it, but not use it?!
Coming soon in 2023: supplementary on-demand training sessions!
2 weeks of complimentary technical support
After every site launch, we recommend that clients go in and try to make changes to their site like they foresee needing to do in the future. Since every site is custom designed and developed for each client, we provide 2 weeks of complimentary support just in case something doesn't look quite right, or you go to change an image and you can't quite remember where to go.
Our web hosting clients receive technical support for the entire length of time their site is hosted with us.
The average signature website design process is around 1.5 months from start to finish.
The biggest thing that'll slow down getting your new website? Putting your own content together!
Need more? Add any of these complementary products and services to your package:
Copywriting support
Words not your forté? No sweat! Let us handle the poetry, all we need is a chat with you and some bullet points to get us started. All copy is written to be SEO-friendly and match your brand voice.
Copywriting support is $1999 CAD
E-Commerce Setup and Design
Add a shop to your site with our eCommerce implementation, which includes shop technical setup, design, and addition of up to 25 products (optimized for SEO). Includes an extra 30min of training. Additional product inclusions available for larger catalogues.
E-commerce implementation is $1799 CAD
Custom Lead Generation Form, Calculator, or Quiz
A Something Blue Studio specialty!
Tired of sending multiple emails trying to get information from your clients? Use a custom calculator or quiz! This sneaky tool will give you the information you need and is fun to fill out! Add-on includes concept brainstorming, implementation, testing, integration with current tools (like email marketing platforms, payment processors, and CRMs), and training.
A custom lead generation form is $1499 CAD
Email Marketing Platform Setup
Ready to get started with email marketing? This add-on includes assistance with choosing the right email marketing provider for your business goals, setup of the email marketing system, implementation on your site, and a base design to build your email marketing upon. We'll also give you our tips on designing emails to make sure they don't end up in spam folders!
Email marketing platform setup is $799 CAD
Blog/Portfolio Migration
Start or continue your content strategy on your new site. This add-on includes migration of all posts with SEO auditing (proper slugs, meta titles and descriptions, English spell checking and grammatical checking, and redirection if needed).
Starts at $25 CAD per post
CRM Platform Setup
What happens when you receive a new inquiry from your site? Where does the information go?
Save admin time and create a consistent process from start to finish with a CRM (Customer Relationship Management) platform! We'll give our top recommendations on which platform best suits your needs (we've tried them all), and help you set up your client inquiry process from start to finish.
This add-on includes the initial setup and branding of your CRM platform of choice, implementation of a 5-email post-inquiry drip campaign, invoice and contract styling, and implementation onto your website. Written content is not provided.
CRM platform setup is $2249 CAD
We promise that your website will:
*Speed depends on your website hosting too
So how does this whole website thing go down?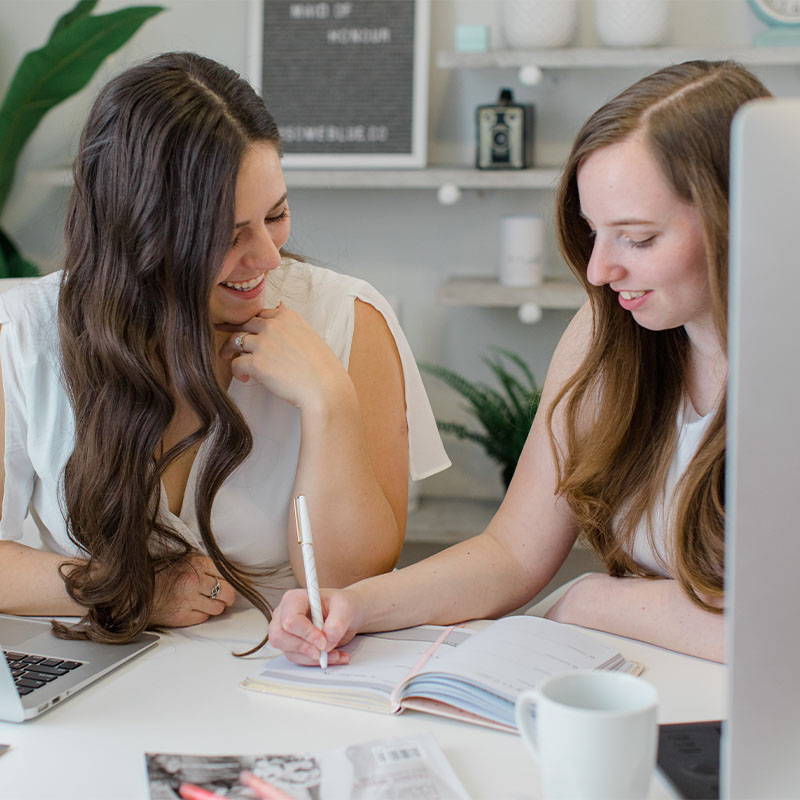 Pre-Kickoff
Let's begin! Send over your branding documents and existing account info, and start thinking about the content you're going to want on your new site. Research as well some websites in your industry that you like, and maybe some you're not a fan of. We'll go over all of this and introduce you to our project management tool in our kickoff call.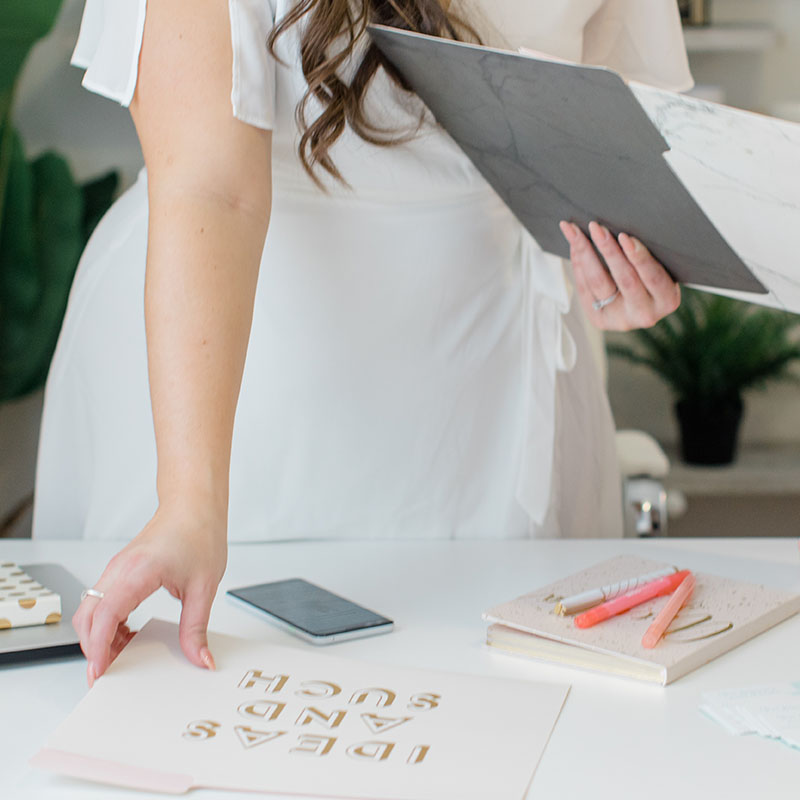 Content Preparation
Next, we'll send you over some content scaffolding and wireframes so we don't miss any copy or images we'll need. While we're working on that, you'll gather all of your content and purchase any assets (like themes or plugins) we'll need to build your site.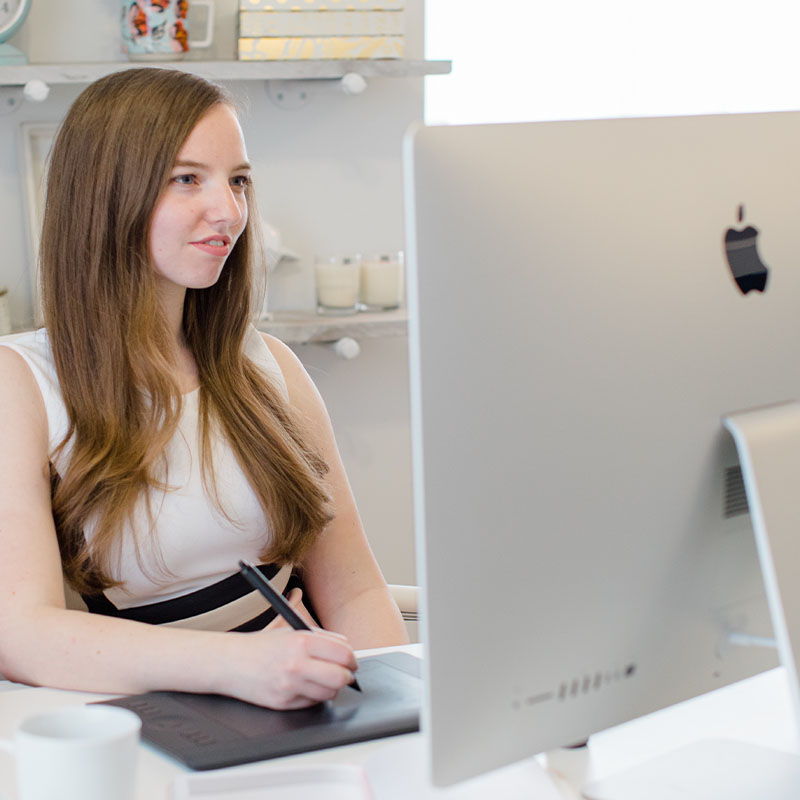 Hosting Instance Setup and Website Design
This is where the magic happens. We set up the framework for your site, then take our preparatory documents and your content to build out the desktop version of your site.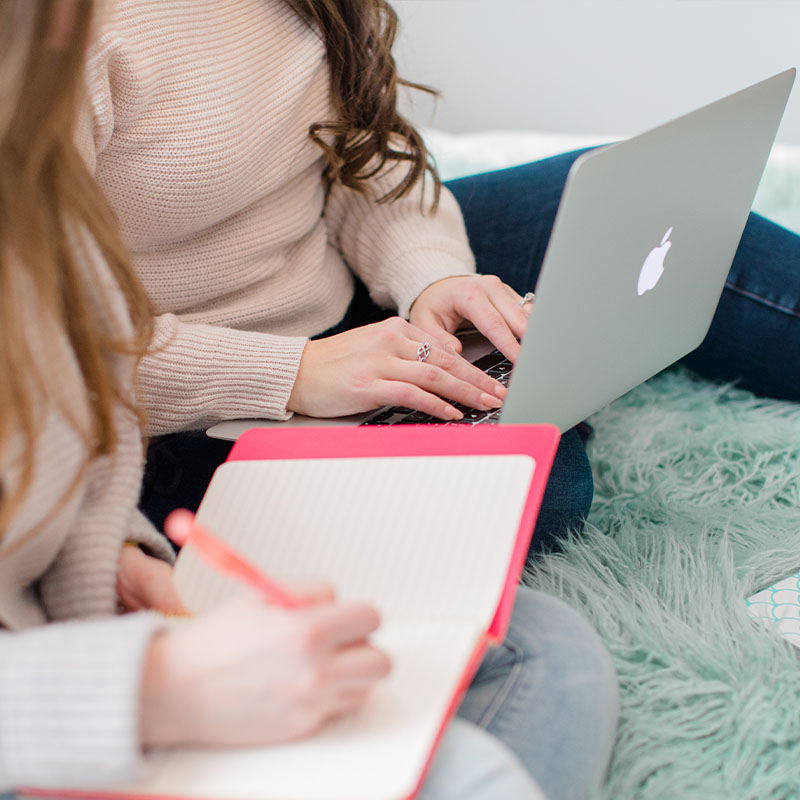 Review, Tweaks, and Tech Implementation
Once your site has been designed, you'll get a chance to request any changes and have an optional call to go over your site together. While you're working on getting a list of changes over to us, we'll be working on the mobile version of your site and any tech implementations needed.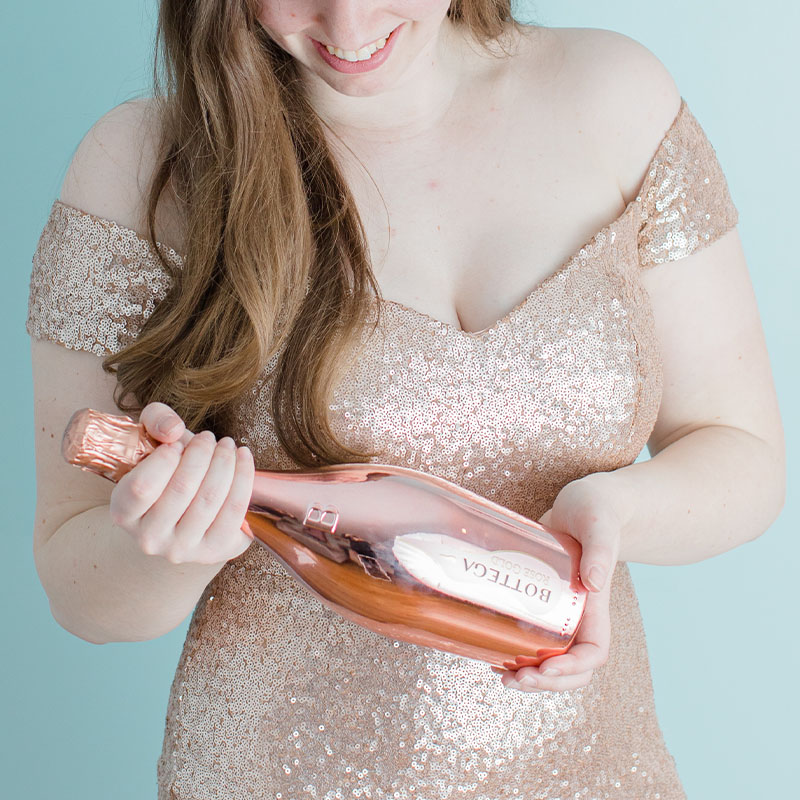 Pre-Launch and Launch
After your site is ready to go, we'll do any final tech implementation needed (like transferring your domain, migrating your site, etc.) and run some final tests to make sure your website is as speedy as possible.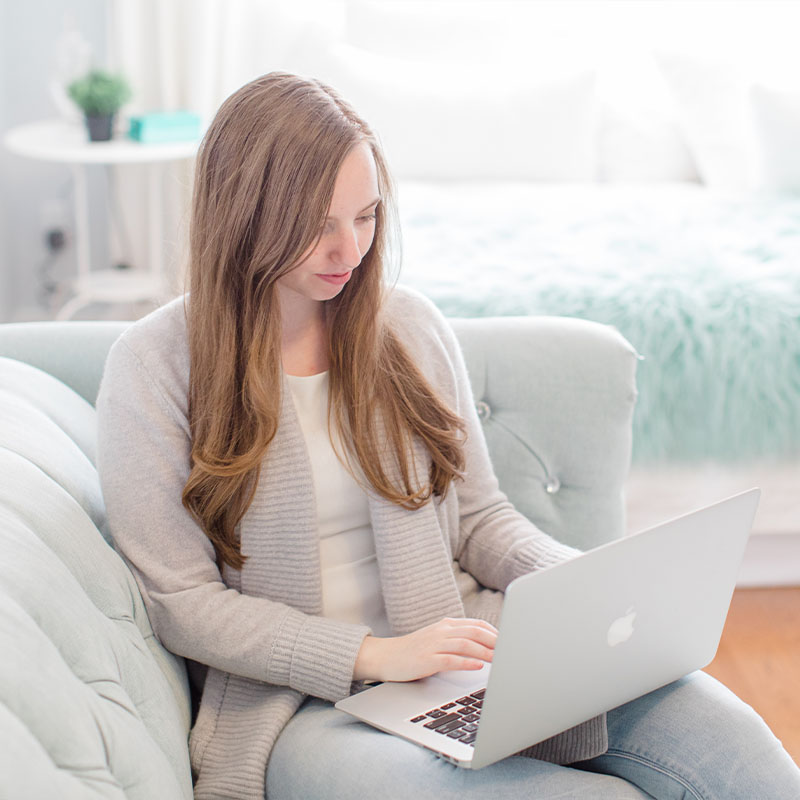 Post-Launch Support and Training
Once your site is live, you'll get 2 weeks of complimentary technical support and a personalized live training session. Screen recorded tutorials are also available for more complicated processes or anything that would need frequent changes.
Ready to meet the website love of your dreams?
Book your complimentary "first date" intro call so we can chat more about you, your business goals, your current site, and more!
Book Your First Date