Top 3 Project Management Tools for your Wedding Business
If you're reading this, you're probably a very busy person. From client calls to social media marketing and everything in between, it can sometimes feel like a miracle when you complete all your tasks for the day. One thing we believe all busy wedding business owners like yourself need is a way to manage your tasks and clients that's not just pen and paper. You need something scalable and shareable in case you decide to grow your team. Here at Something Blue, we're big fans of using project management and productivity tools. We've rounded up a couple of our favourite task and project managers for you here.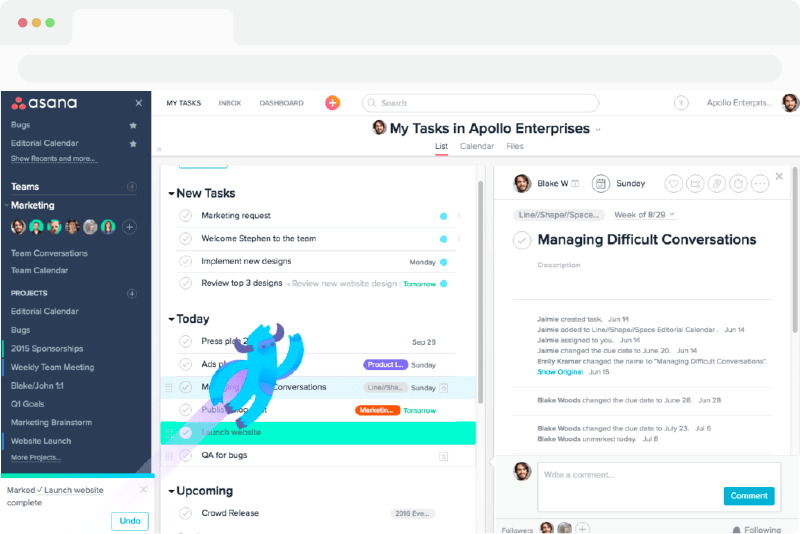 Asana
Who it's good for: Business owners with a semi-clear process for each of their clients who need the functionality of a to-do list
Cost: Free, upgrades available
Asana is a great tool for managing projects of all sizes. With multiple board views and seamless collaboration features, Asana is a streamlined way for managing projects and tasks. We love it for business owners with a slightly larger team, or those whose days are filled with small tasks that they need to keep an eye on.
Check Out Asana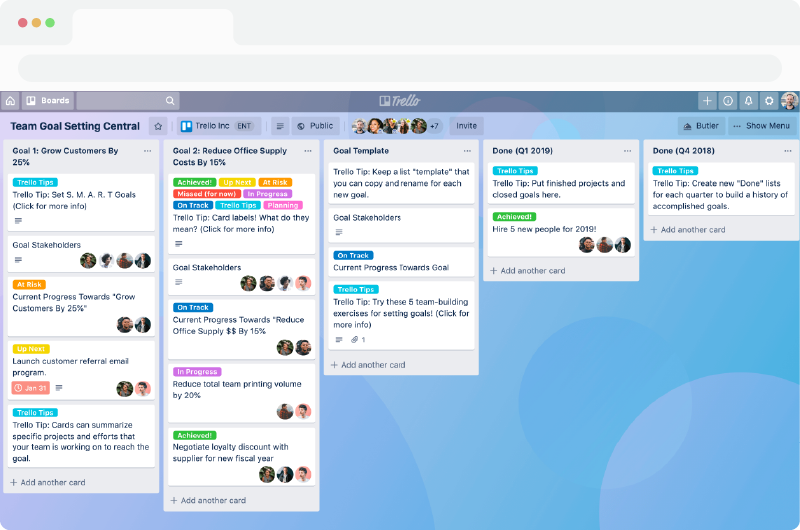 Trello
Who it's good for: Business owners who like a Kanban board style of categorizing tasks
Cost: Free, upgrades available
For those who like to think of things visually, Trello is a fantastic tool to keep your thoughts organized. With a focus on "boards" over a list style of managing tasks, Trello breaks things up into categories to help you get a quick snapshot of what's going on. While it's not our favourite tool out of the bunch, Trello has a very loyal following and a ton of resources, courses, and tips available to help you make the most of the platform.
Check Out Trello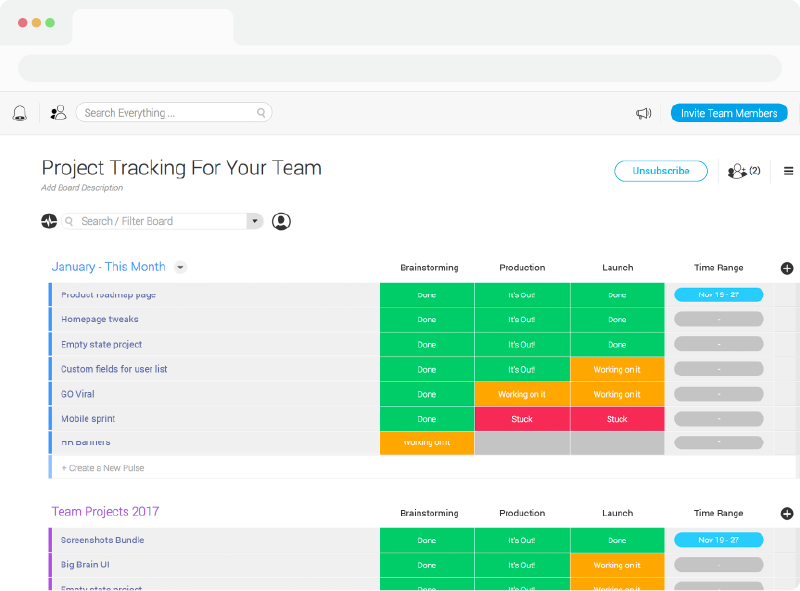 Monday.com
Who it's good for: Business owners with a team of 3+ looking for an all-in-one project management powerhouse
Cost: Free trial, paid plan required to take advantage of all features
Unlike Asana and Trello, Monday.com doesn't have an unlimited free plan, which is a deterrent for some people. It is, however, our favourite tool and totally worth the cost. Monday.com brings the best of Asana-style to-do list managers and Trello-style board managers into an all-in-one platform. We absolutely love the different column options (like "Status", "Person" and numbers), and the visual aesthetics are top notch. While on the pricier side, we'd recommend Monday.com to those who have a team of 3+. We personally use Monday.com to manage our content calendar, revenue projections, and all client projects.
Check Out Monday.com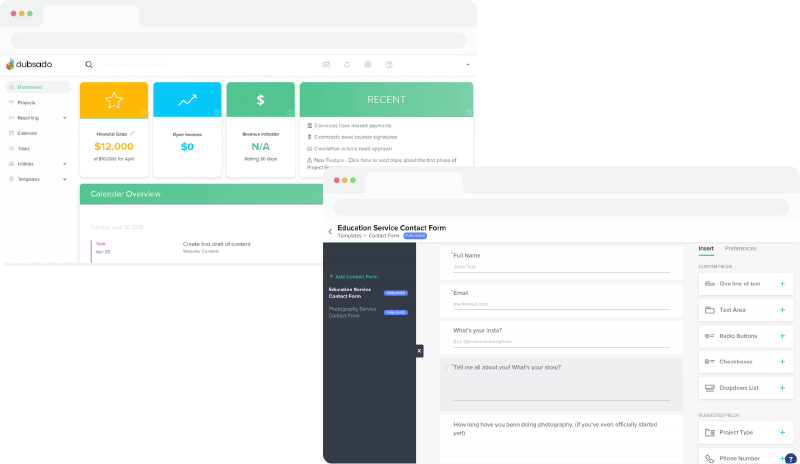 CRMs like Dubsado and Honeybook
Who it's good for: Business owners looking to integrate their to-do list with their client management platform
Cost: Free trial, paid plan required to take advantage of all features
While tools like Dubsado and Honeybook aren't technically project management tools and are instead CRMs, we couldn't not include them on this list. For many business owners, learning one platform is challenging enough; they don't want to have to check multiple platforms to find out what's going on! While the features aren't usually as robust as a dedicated project management tool, CRMs like Dubsado and Honeybook are great for small teams of one or two looking to keep everything together and create an integrated process of automating client communications and their own to-do list.
Check Out Dubsado
Check Out Honeybook